Low Vision Aids & Devices in Greensburg Downtown Historic District
Enjoy More Independence & A Greater Quality of Life
Fear You're Losing Your Independence?
We Can Help You Keep It
If you've been diagnosed with an eye disease, such as cataracts, glaucoma, macular degeneration, or diabetic retinopathy, you may feel overwhelmed and confused about the next steps to take.
Our low vision team will supply you with the most up-to-date information, and prescribe you with optimal low vision aids and devices so you can live your best life.
---
Preserve Your Vision For Longer
---
What Does "Low Vision" Mean?
Low vision refers to vision loss that can't be corrected with standard glasses, contact lenses or surgery. However, it isn't considered blindness as limited eyesight remains. Symptoms typically include blind spots, poor night vision and blurred vision. Low vision is commonly caused by age-related macular degeneration, glaucoma and diabetes.
Fortunately, people with low vision can continue living full and meaningful lives with the help of low vision aids and devices.
---
A Low Vision Aid for Every Activity, Purpose, and Person
If low vision affects your ability to work or study, by making it more difficult to read the newspaper, work at your computer, watch TV, craft, or cook, Noble Vision Center can help. Our experienced low vision optometrist will fit you with the appropriate aids or devices that complement your visual needs and lifestyle.
With our help, you may be able to drive again and resume many of the activities you love.
---
Examples of Low Vision Aids and Devices
Want to get back behind the wheel?
Consider bioptic telescopic, tinted, or side vision awareness glasses.
Miss playing cards with the gang?
Microscope or telemicroscope glasses can help make it happen.
Struggle to navigate a grocery store?
We offer several types of magnifiers that can take the stress out of your shopping experience.
---
We Can Help Maximize Your Remaining Vision
Noble Vision Center in Greensburg Downtown Historic District offers diagnostic screenings and treatments for macular degeneration and other severe eye diseases.
Our low vision eye doctors will consult with you and offer solutions that will help you manage symptoms and preserve your vision.
---
Your Low Vision Eye Doctors in Greensburg Downtown Historic District
Meet our Eye Doctors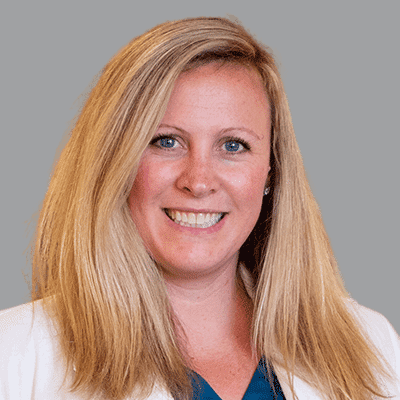 Monday

9:00 am - 6:00 pm

Tuesday

9:00 am - 5:00 pm

Wednesday

9:00 am - 5:00 pm

Thursday

9:00 am - 4:00 pm

Friday

8:00 am - 3:00 pm

Saturday

Closed

Sunday

Closed
VSP

United Healthcare

Spectera

EyeMed

Blue Cross

Aetna
- Sep. 06, 2023
I am very pleased with everyone at Noble Vision Center. I went there initially because I had somethi
... Show More
ng in my eye that needed cleaned out and looked at. I continued to go there because they are so thorough. They are always helpful, even when I walk in for an eyeglass adjustment. I have been referring people ever since and I will continue to do so. And I highly recommend You go there!!
- Aug. 01, 2023
Friendly, Professional, Thorough!
- Jul. 24, 2023
I have had keratoconus for 25 years and have had poor vision. Dr. Noble and the entire staff are ex
... Show More
tremly knowledgeable and pleasant I never imagined my eye sight could be this good. Other eye clinics just didn't want to be involved. Dr. Noble is amazing !!! She is very thorough. I would highly recommend Noble vision for anyone who wants the best care possible. .
- Jul. 05, 2023
The doctor is working with me to correct a physical issue with my vision. She is the first doctor t
... Show More
o take active steps to try to reverse the effects of this issue.
- Jun. 04, 2023
State of the art equipment and very professional! The doctors and staff are wonderful and caring !
- May. 25, 2023
Outstanding staff. State of the art office. Excellent, knowledgeable physician.
- Apr. 21, 2023
Very courteous staff. The doctor was thorough and gave me a detailed explanation of my eye photos.
... Show More
I highly recommend this group.
- Apr. 18, 2023
Professional and courteous, pleasant surroundings -- all aspects of an eye appointment at Noble Visi
... Show More
on Center are done well by all staff. State of the art equipment and very knowledgeable personnel.
- Mar. 03, 2023
Highly recommend!
- Jan. 29, 2023
Took me right away after I had scratched my eye
- Jan. 27, 2023
Welcoming and supportive
- Jan. 10, 2023
I was a "walk in" client during the holidays. The exam and eyeglass consultation were exceptional. E
... Show More
very person I had contact with could not have been more helpful. I received my glasses and they are exactly what I had in mind. Don't waste money and time going to the mall or chains when you can go to Noble and get excellent care and amazing consutation.
- Jan. 06, 2023
The office of Noble eye vision has the best staff. They are polite, friendly and helpful. The eye d
... Show More
octors are very concerned, thorough and very knowledgeable about different eye problems. I am glad to have been referred to this office.
- Dec. 28, 2022
Very professional and caring. I am a low vision patient and they're always able to help me. I highly
... Show More
recommend them.
- Sep. 30, 2022
They have advanced testing and treatments for dry eye and other eye conditions. The doctor takes her
... Show More
time to explain everything and go over the medications and home care plan. I was also impressed by the friendly and helpful staff.
- May. 12, 2022
Dr. Ives best prescription for glasses that I've ever had!!! Great staff, and very cool office.
- Apr. 14, 2022
The speed, efficiency, knowledge, and professionalism was impressive. They operate like a well oiled
... Show More
machine without making you feel like you're being rushed. They take their time when needed and move seamlessly through each step of the process. There was little to no waiting between each stage of the process. The eye exam was very thorough and everything was explained in detail. I would highly recommend Noble vision center to anyone looking for an eye exam or to purchase a pair of glasses. They have a surprisingly large selection of frames to choose from.
- Mar. 07, 2022
The best eye doctor eye ever went to
- Feb. 25, 2022
Dr Noble has been the only Dr who has been able to get me fitted for medically necessary contact aft
... Show More
er my corneal transplant and other issues I have had with my vision. She is very thorough, as is the staff, and listens to your concerns and answers all questions. From the moment you enter the office, you are greeted with a smile and can sense the caring, professional attitude of everyone. Highly recommend this office and the staff.
- Feb. 22, 2022
All employees as well as Dr. Noble herself, are knowledgeable, kind and efficient.
Low Vision FAQs
What are low vision devices?
Low vision aids and devices maximize whatever usable vision you have left and help you maintain or regain your independence. These include electronic aids, such as screen readers and video magnifiers. Optical aids include standing and hand-held magnifiers, strong magnifying reading glasses, and small telescopes, among others. To learn more, contact Noble Vision Center today.
What conditions can cause low vision?
Low vision can be caused by a number of eye conditions and diseases, including age-related macular degeneration, glaucoma, diabetes, eye cancer, albinism, and genetic eye disorders. Eye injuries and traumatic brain injuries can also result in vision loss. If you or a loved one has low vision, contact our practice to learn how we can help you carry out your daily tasks more effectively.
How can one obtain a low vision aid or device?
The process begins with a comprehensive low vision eye exam by our low vision team. Once we've determined your degree and type of vision loss, we'll ask you about your lifestyle and suggest the aids or devices that can help you most. Then, we'll show you exactly how to use your new aids independently and answer any of your questions.
---
Ready to see the world more clearly?
Let us help you maximize your remaining vision.