Scleral Contact Lenses in Greensburg Downtown Historic District
Have astigmatism, keratoconus or severe dry eye? Consider scleral lenses!
Enjoy Comfortable & Clear Vision With Scleral Lenses
Can't wear contact lenses due to severe dry eye or keratoconus?
Looking for an alternative to soft lenses that provides clearer, more stable vision?
Custom-fit scleral lenses offer superior vision and comfort
Contact Noble Vision Center in Greensburg Downtown Historic District to find out how they can help you see clearly and comfortably—day in, day out.
---
Enjoy Superior Vision & Comfort With Scleral Lenses
---
Scleral Lenses in Greensburg Downtown Historic District
Meet our Eye Doctors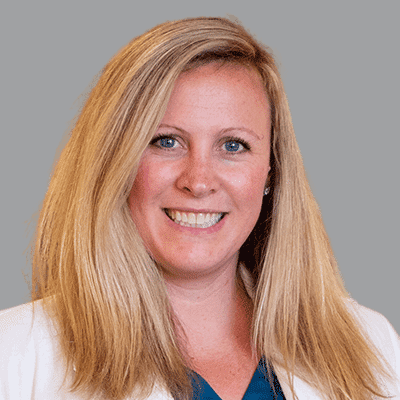 Monday

9:00 am - 6:00 pm

Tuesday

9:00 am - 5:00 pm

Wednesday

9:00 am - 5:00 pm

Thursday

9:00 am - 4:00 pm

Friday

8:00 am - 3:00 pm

Saturday

Closed

Sunday

Closed
VSP

United Healthcare

Spectera

EyeMed

Blue Cross

Aetna
---
4 Benefits of Scleral Contact Lenses
Cost-effective

Because they're custom fit, the cost of scleral lenses is usually higher than standard contact lenses. However, because sclerals last up to 2 years, they're more cost-effective in the long term.

Eye protection

Sclerals are larger than other types of contacts, which allows for better protection from debris, dust and allergens that may irritate or injure your eye.

Extra-stable vision

Their extra-large diameter keeps the scleral lenses centered and steady on your eye. If you play sports or have an active lifestyle, their size, shape and customized fit will prevent them from popping out of your eye.

Superior hydration

Scleral lenses form a pocket that fills with artificial tears as they vault over your cornea. This lubricating cushion provides an extremely comfortable wearing experience for all-day hydration.
With scleral lenses, you'll experience vision comfort and excellent optics like never before!
- Sep. 06, 2023
I am very pleased with everyone at Noble Vision Center. I went there initially because I had somethi
... Show More
ng in my eye that needed cleaned out and looked at. I continued to go there because they are so thorough. They are always helpful, even when I walk in for an eyeglass adjustment. I have been referring people ever since and I will continue to do so. And I highly recommend You go there!!
- Aug. 01, 2023
Friendly, Professional, Thorough!
- Jul. 24, 2023
I have had keratoconus for 25 years and have had poor vision. Dr. Noble and the entire staff are ex
... Show More
tremly knowledgeable and pleasant I never imagined my eye sight could be this good. Other eye clinics just didn't want to be involved. Dr. Noble is amazing !!! She is very thorough. I would highly recommend Noble vision for anyone who wants the best care possible. .
- Jul. 05, 2023
The doctor is working with me to correct a physical issue with my vision. She is the first doctor t
... Show More
o take active steps to try to reverse the effects of this issue.
- Jun. 04, 2023
State of the art equipment and very professional! The doctors and staff are wonderful and caring !
- May. 25, 2023
Outstanding staff. State of the art office. Excellent, knowledgeable physician.
- Apr. 21, 2023
Very courteous staff. The doctor was thorough and gave me a detailed explanation of my eye photos.
... Show More
I highly recommend this group.
- Apr. 18, 2023
Professional and courteous, pleasant surroundings -- all aspects of an eye appointment at Noble Visi
... Show More
on Center are done well by all staff. State of the art equipment and very knowledgeable personnel.
- Mar. 03, 2023
Highly recommend!
- Jan. 29, 2023
Took me right away after I had scratched my eye
- Jan. 27, 2023
Welcoming and supportive
- Jan. 10, 2023
I was a "walk in" client during the holidays. The exam and eyeglass consultation were exceptional. E
... Show More
very person I had contact with could not have been more helpful. I received my glasses and they are exactly what I had in mind. Don't waste money and time going to the mall or chains when you can go to Noble and get excellent care and amazing consutation.
- Jan. 06, 2023
The office of Noble eye vision has the best staff. They are polite, friendly and helpful. The eye d
... Show More
octors are very concerned, thorough and very knowledgeable about different eye problems. I am glad to have been referred to this office.
- Dec. 28, 2022
Very professional and caring. I am a low vision patient and they're always able to help me. I highly
... Show More
recommend them.
- Sep. 30, 2022
They have advanced testing and treatments for dry eye and other eye conditions. The doctor takes her
... Show More
time to explain everything and go over the medications and home care plan. I was also impressed by the friendly and helpful staff.
- May. 12, 2022
Dr. Ives best prescription for glasses that I've ever had!!! Great staff, and very cool office.
- Apr. 14, 2022
The speed, efficiency, knowledge, and professionalism was impressive. They operate like a well oiled
... Show More
machine without making you feel like you're being rushed. They take their time when needed and move seamlessly through each step of the process. There was little to no waiting between each stage of the process. The eye exam was very thorough and everything was explained in detail. I would highly recommend Noble vision center to anyone looking for an eye exam or to purchase a pair of glasses. They have a surprisingly large selection of frames to choose from.
- Mar. 07, 2022
The best eye doctor eye ever went to
- Feb. 25, 2022
Dr Noble has been the only Dr who has been able to get me fitted for medically necessary contact aft
... Show More
er my corneal transplant and other issues I have had with my vision. She is very thorough, as is the staff, and listens to your concerns and answers all questions. From the moment you enter the office, you are greeted with a smile and can sense the caring, professional attitude of everyone. Highly recommend this office and the staff.
- Feb. 22, 2022
All employees as well as Dr. Noble herself, are knowledgeable, kind and efficient.
Scleral Lenses FAQs
Do scleral lenses help with dry eyes?
Scleral lenses can provide immense relief to dry eye patients.
These custom-designed lenses vault over the cornea and rest on the scleral while avoiding the irritated cornea. The liquid reservoir between the lens and the cornea provides a continuous moist environment that protects the cornea and provides relief for those with dry, itchy and burning eyes.
Does insurance cover scleral lenses?
This will largely depend on the type of insurance you have. Not all insurances are the same. Some plans will cover the exam and the lens fitting, but will not cover the lenses themselves. Others will agree to pay part or all of the cost, but usually, after other treatment options have been exhausted.
---